Register

General - $200
Partner - $150
Consultant - $150
Staff - Free!
OASIS – E Webinar Series
The newest OASIS version, OASIS-E, will be a big change for Home Health clinicians. Now is the perfect time to introduce your agency staff to these new data elements. Join us as we review the new and changing OASIS-E items and their related guidance, which takes effect January 1, 2023.
Session 1: 9/7, 1:00-2:00PM Eastern – Overview of the OASIS-E Tool
This session will review the new OASIS-E tool with attention to the significant changes related to the restructuring of the assessment, new elements introduced to meet standardized patient assessment data elements, and new assessments to evaluate mental status, mood, and behavior.
Session 2: 9/21, 1:00-2:00PM Eastern – Importance of Functional Gains
This session will review the OASIS-E tool functional, falls, and pain assessment items emphasizing the importance of accurate assessment utilizing key rules, conventions, and response-specific instructions.
Session 3: 10/5, 1:00-2:00PM Eastern – Medication Reconciliation Importance
This session will review the Medication Reconciliation and Transfer of Health assessment items on the OASIS–E tool with tips for successful patient management.
Session 4: 10/26, 1:00-2:00PM Eastern – Summary and Baseline Scoring
In this session, we will summarize the items discussed and share strategies for success with the OASIS – E tool.
All sessions will be moderated by Bobbie Warner, BSN, RN, CHAP CFE Senior Program Manager
Each session will be recorded and available for viewing all for paid participants.
Cost:
$200 - Regular price
$150 - CHAP Partners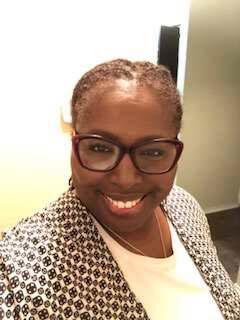 Leigh Massey
JD RN WOCN CHC CHPC
Maxwell Healthcare Associates
Leigh Massey is a Registered Nurse with a passion for quality-of-care delivery in home health. A seasoned healthcare professional with a quest towards life-long learning, she has obtained certifications in home health and wound care. Leigh also has a Doctor of Jurisprudence with a concentration in Health Law, and subsequently earned certifications in Risk Management, Compliance and HIPAA Privacy. Her focus is to help make home health operations more compliant, flow more efficiently and ensure patient safety and best practices.
$i++ ?>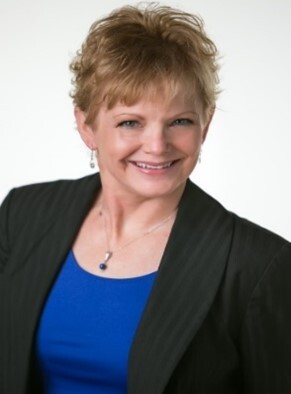 Joanna "Jodi" Bourdin
PT, COS-C
Maxwell Healthcare Associates
Jodi has maintained a Certificate for OASIS Specialist-Clinical (COS-C) designation since 2007 and has been a consultant for Maxwell Healthcare Associates since 2018.

She has been a physical therapist for over 28 years, with experience in home health, hospice, acute care, outpatient services, and as a supervisor at a skilled nursing facility. She elected to make in home health services her professional career choice early on and has been a clinical staff educator and OASIS instructor since 2004.
Jodi is known for her ability to take difficult topics and make them easy to understand, utilizing her communication skills in a manner that is fun and engaging, while at the same time remaining audience appropriate.
She is knowledgeable in both home health and hospice regulation compliance and has experience in quality review of policies, procedures, guidance materials, and other educational resources. With an extensive knowledge of point of care home health and hospice software, she specializes in forms creation and revision for electronic documentation applications. Jodi utilizes her experience, as well as her B.A. in English, to assist agencies with regulatory requirement updates and forms revisions to help ensure efficiency and accuracy with clinical documentation.
$i++ ?>
Kimberly Mulquin-Shumway
MSN, MBA, RN, CPHQ, DNS-CT, LSSMBB
Maxwell Healthcare Associates
Kim brings 30+ years of professional healthcare experience, specializing in quality improvement, patient safety, risk management, and infection control. Her development of leadership programs, patient-centered care awareness, compliance accountability, and reimbursement maximization strategies, has enabled organizations to achieve Joint Commission, NCQA, and AAAHC accreditations without deficiencies as well as State and Federal surveys including an Operational Site Visit with no citations.
Kim is also a dedicated healthcare education specialist with 10+ years of experience as a Lead Nurse Planner, encompassing a wide variety of professional development programs including continuing medical and nursing education.
$i++ ?>
Bobbie Warner BSN, RN (Moderator)
Senior Program Manager, CHAP CFE
Community Health Accreditation Partner
Bobbie Warner found her calling in community-based nursing over 25 years ago after working various roles in direct patient care and administrative positions in Home Health, Hospice, and Private Duty.

Warner began her career at CHAP more than 12 years ago. She began as a Site Visitor, then as a Senior Accreditation Manager and was promptly promoted to Director of Accreditation, and finally landed as Director of Education in 2020.
She is responsible for the development of educational content as well as facilitation of workshops and training. Warner is an expert facilitator and is especially knowledgeable on the topic of quality improvement, emergency planning, compliance with the CMS Conditions on Participation and the CHAP survey process.
$i++ ?>
Components visible upon registration.