April 2023 Hospice Operations Certification (Arlington, VA/Washington, DC)
This two-and-a-half-day workshop will focus on giving you all the tools you need for operational excellence with a goal of patient-centered care. This is a hands-on, skill-based workshop that is focused in on the Hospice industry and has a tailored approach to increasing agency success. Facilitated n part by Dr. Jennifer Kennedy, CHAP Vice President of Quality & Compliance! This workshop is open to everyone working in the hospice industry or wanting to get into the industry.

Attendees will:
Increase knowledge of compliance standards in hospice care and apply knowledge in current organizational role
Understand and implement quality improvement metrics
Evaluate leadership skills and apply new knowledge in day-to-day activities
Analyze workforce management needs and employee engagement tactics
Apply fiscal management skills
Increase knowledge of ethically appropriate business development strategies
Outcome: Successful completion of the workshop and a minimum score of 80% on the exam results in your certification as a CHAP Certified Hospice Professional Operator© (CHPO©) and earn 18 Nursing Continuing Education credits*.
Workshop Dates/Times:
Tuesday, April 11 - 8:30-5:00pm
Wednesday, April 12 - 8:30-5:00pm
Thursday, April 13 - 8:30-12:00pm
Location: CHAP Office - Arlington, VA
PRICING
CHAP Partner: (Reg. $2199) Early Bird Partner price $1899! (ends 03/10)
Non-CHAP Partner: (Reg. $2499) Early Bird price $2099! (ends 03/10)
Register now - our workshops are small and space is LIMITED. Each participant needs to have their own account and register for the workshop from their personal account.

If you have additional questions, please email education@chapinc.org
*Career certification is valid for three years. This nursing continuing professional development activity was approved by the Virginia Nurses Association, an accredited approver by the American Nurses Credentialing Center's Commission on Accreditation. To receive contact hours for this activity participants must attend the entire workshop, actively participate in engagement activities, pass a post-test with a score of 80% or higher, and submit an evaluation.
*As a nationally recognized organization, CHAP's workshops qualify under the Texas Administrative Codes §558.259 and §558.260 for Initial Educational Training and Continuing Education in Administration of Agencies. Get 18 credits by attending CHAP's Home Health or Hospice Operations Certification workshop or Healthcare Sales Certification workshop.
This activity has been submitted to the Virginia Nurses Association for approval to award contact hours. The Virginia Nurses Association is accredited as an approver of nursing continuing professional development by the American Nurses Credentialing Center's Commission on Accreditation.
Disclosure/Conflict of Interest
This nursing continuing professional development activity was approved by the Virginia Nurses Association, an accredited approver by the American Nurses Credentialing Center's Commission on Accreditation
There are no conflicts of interest for any individual in a position to control content for this activity.
How to obtain CE contact hours
Criteria for successful completion includes attendance at the entire event (3 days); participation in hands on activities, a post-test score of 80% or better and completion of an evaluation.
Stay at the lovely Hyatt Place just a 1/2 block from the training. Use this link to book using the CHAP discount: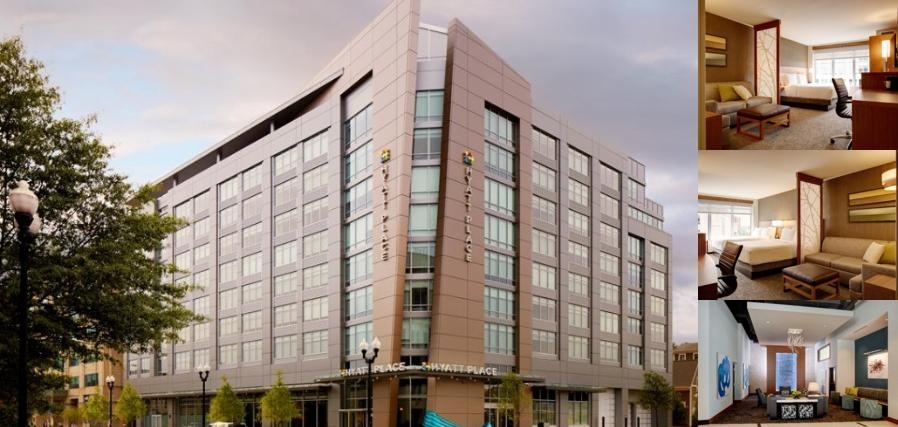 Or stay at the Residence Inn located in the Courthouse Plaza, just steps from the CHAP office.
Use this link to book using the CHAP discount: https://www.marriott.com/event-reservations/CHAP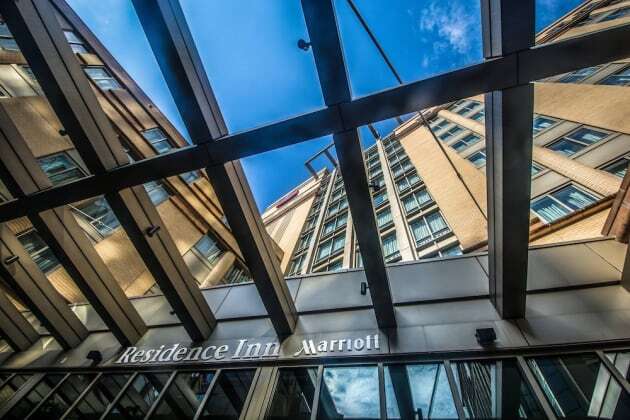 The CHAP offices and training space are located in the beautiful Courthouse area of Arlington VA. Our office is just 6 miles from Ronald Raegan Washington National Airport (DCA), 2 miles from Arlington National Cemetery, and 4 miles from downtown Washington DC. In addition, there are amazing dining and entertainment options within walking distance of the CHAP office and hotels.
Great local shopping: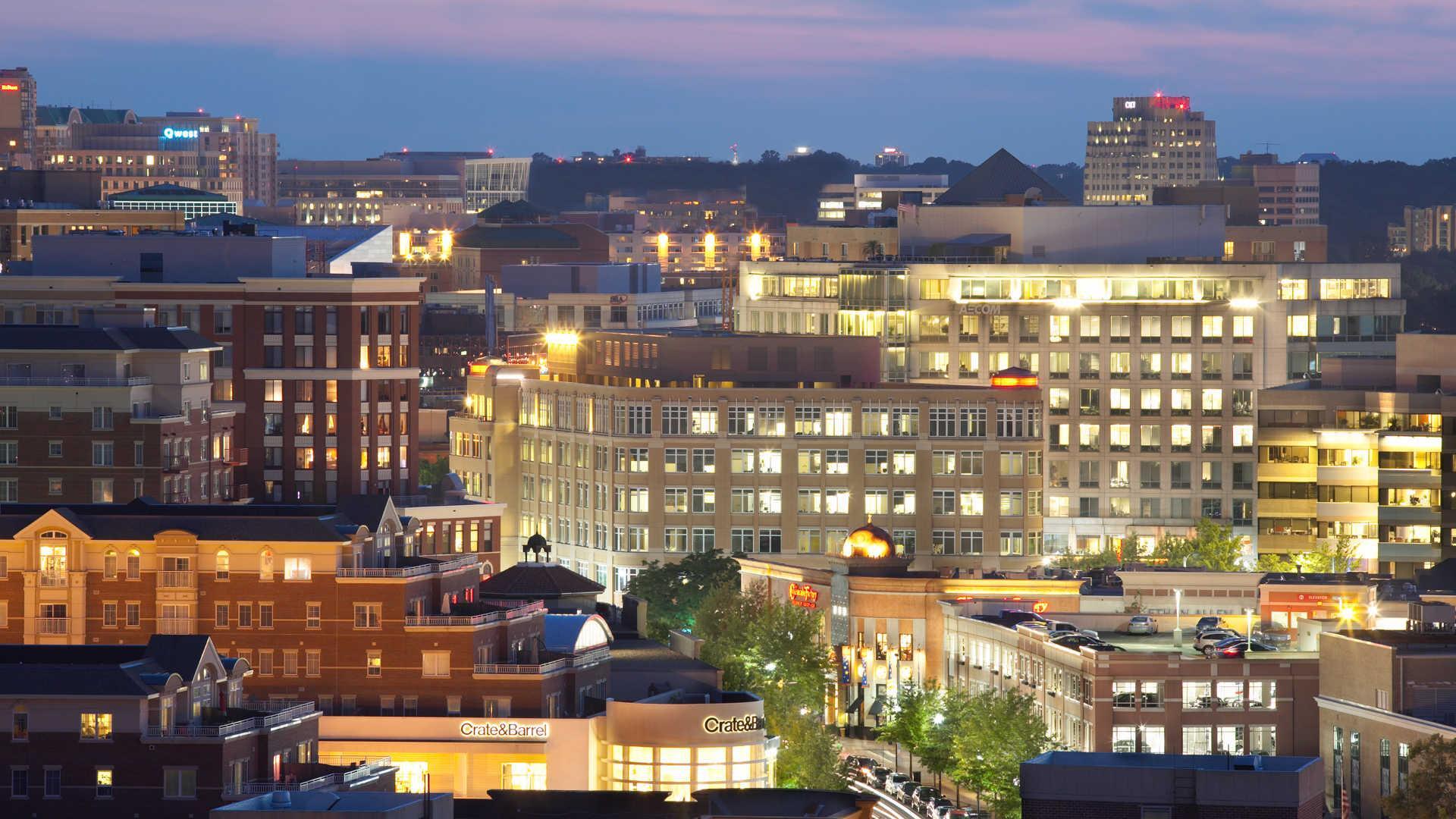 Beautiful neighborhood: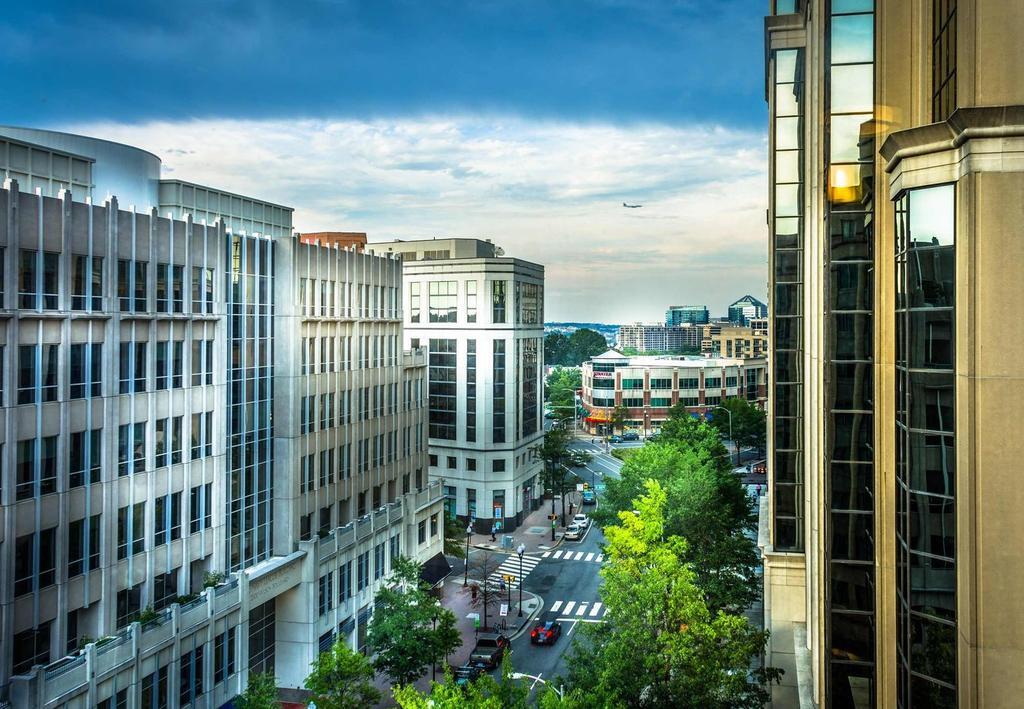 Great outdoor space right outside of the office:
Click here for a list of the 10 Best Local Restaurants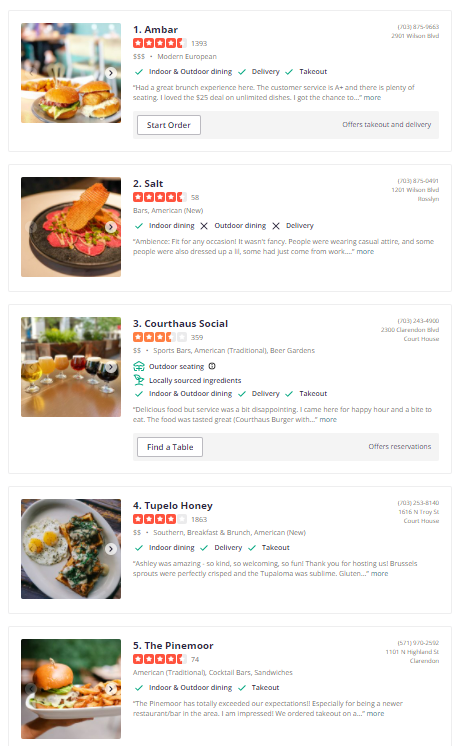 Easy 10-15 min Uber/Lift ride from DCA to the CHAP offices.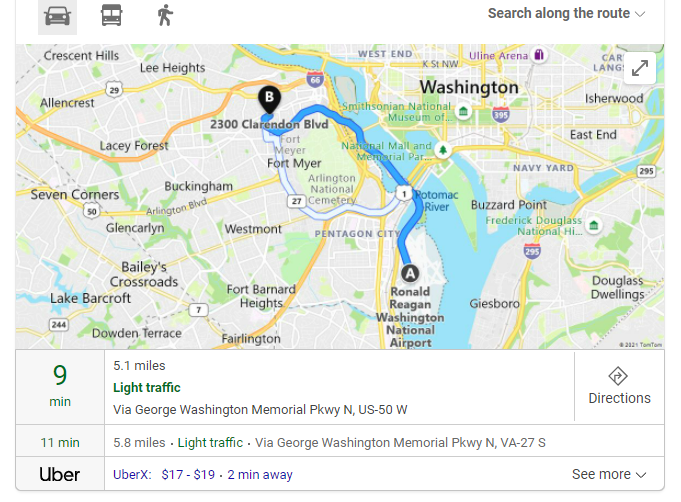 Or take a 30-40 min Metro ride for around $3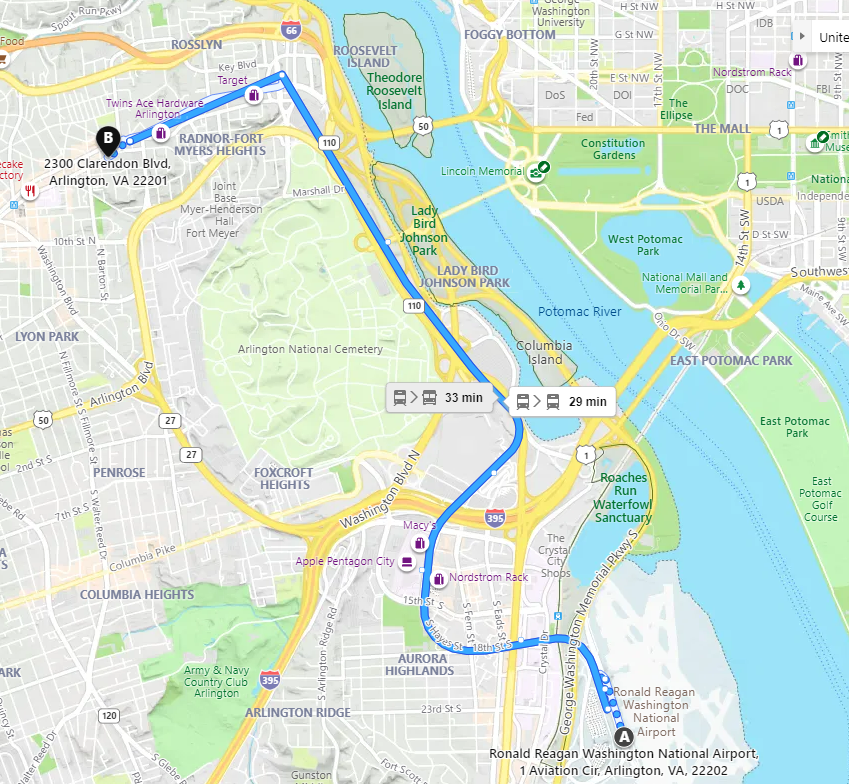 Jennifer Kennedy
Vice President of Quality and Standards
CHAP - Community Health Accreditation Partner
Dr.Jennifer Kennedy will lead all performance improvement activities at CHAP usingtargeted indicators of patient-centered performance and care. In addition, shewill also design, revise, and develop our CHAP Standards of Excellence.
In herprevious role, she has served as the Senior Director of Quality &Regulatory for the National Hospice & Palliative Care Organization and hasbeen with the organization since 2006. She has more than 35 years of experienceas a leader and nurse in diverse healthcare settings and has worked in hospiceand palliative care for the last 20+ years.
She has a doctoral degreein health care education and policy, a dual master's degree in health educationand case management, a bachelor's degree in nursing, and is a certifiedhealthcare compliance professional.
Jennifer led the NHPCOhospice quality team and interacted with CMS and their contractors related tohospice regulatory and quality issues. She is also a member of the ANA'snational palliative nursing task group and has been honored by the UK's St.Christopher's Hospice as a Nursing Pioneer for their 2020 Palliative CareNursing Project.
"Our patient-centered,partner-focused philosophy is most important at the intersection of our qualityimprovement implementation and research, and our standards of excellence. Weare excited to add Dr. Kennedy to the team and know that her leadership and experiencewill enable us to continue to advance quality patient-centered care." – NathanJ. DeGodt, President & CEO
Jennifer serves as facultyat national and state conferences, writes articles for the trade journals,contributes to and reviews health care publisher materials, and develops educationand resources for hospice and palliative care providers. She also teachesGraduate Health Care Administration courses at the university level.
$i++ ?>
Jan Sweat
VP, Learning Solutions
Community Health Accreditation Partner
Vice president of Learning Solutions, Jan Sweat comes to CHAP with over 25 years of experience in healthcare, with a focus in the post-acute industry. For nearly two decades, she worked for Kindred at Home in sales, sales leadership, operations, and talent development.

Prior to joining CHAP, Sweat directed the education and success of tens of thousands of healthcare professionals in Hospice, Home Health, and Palliative Care nationwide. In addition to her classroom impact, she spent several years as a growth strategist connecting corporate strategy to field implementation and interim area management. These roles equipped her with a unique perspective to solve provider problems with robust solutions.
After graduating from North Georgia College and State University earning a degree in Sociology with a minor in Psychology, she served as a case manager in a metro Atlanta hospital and a nursing home social service director for several years, where she supported countless patients and families.
There are no conflicts of interests.
$i++ ?>
Denise Stanford, MS, SHRM-CP
Executive Director
CHAP - Community Health Accreditation Partner, Center for Excellence
Denise Stanford is passionate about the impact of education and training on quality improvement in healthcare. As someone who has utilized community-based healthcare services for loved ones, she understands the importance of high-quality care and services.

Denise personally experienced how education and training can transform an individual's life and the lives of those they touch. Denise has been working as an educator in community-based healthcare for nearly a decade. She greatly enjoys creating learning experiences that engage learners and teach real-time skills that can be immediately applied on the job. Her master's degree in adult learning has allowed her to work on the development of workshops and e-learning for healthcare professionals, focus on training for community members, and serve as an adjunct professor working with first-time college students. In her role at CFE, she helps craft meaningful learning experiences and oversees the operation of the department.
$i++ ?>
Bill Taylor
CPA
Bill Taylor is a North Carolina based CPA who learned Hospice and Home Health at MVI where he led the consulting division for many years. He started his professional life as Journalism major at the University of Tennessee and later gravitated toward accounting after running a newspaper plant for several years. Semi-retired, Bill now does the occasional project for MVI, processes Medicare Cost Reports and teaches for CHAP.
Bill also serves on the NHPCO Finance and IT Steering Committee.
$i++ ?>
Key:

Complete

Next

Failed

Available

Locked
04/11/2023 at 8:30 AM (EDT) | 2 days, 3 hours, 30 minutes
04/11/2023 at 8:30 AM (EDT) | 2 days, 3 hours, 30 minutes
Arlington VA
Hospice Operations Certification Survey
6 Questions
6 Questions
Please provide us your candidate feedback
Hospice Operations Certification - Exam
45 Questions | 2 attempts | 60 minute limit | 70/87 points to pass
45 Questions | 2 attempts | 60 minute limit | 70/87 points to pass
This is a timed exam and you are allowed two attempts. Please note that once you begin the exam - it will count as an attempt. This exam is 45 questions, worth a total of 87 points - 70 points is required for passing (80%).
Hospice Operations CE Certificate
18.00 Contact Hours credits | Certificate available
18.00 Contact Hours credits | Certificate available
Each participant must attend all sessions for the Hospice Operations Certification. Participation includes engagement activities such as discussion and small group activities. 18.00 contact hours are pending for this workshop. This certificate is for your CE credits, we will also mail you a certificate demonstrating your successful achievement of Certified Hospice Professional Operator (CHPO).
| Access Date | Quiz Result | Score | Actions |
| --- | --- | --- | --- |